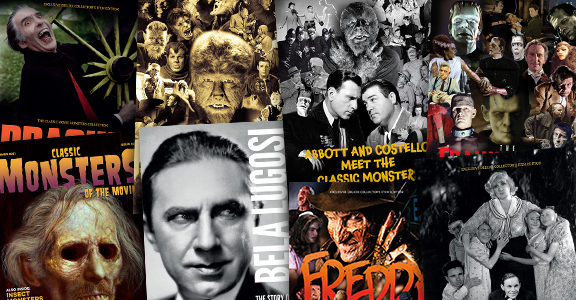 Would you like to sell Classic Monsters magazine in your retail shop?
If you are a retailer and would like to stock Classic Monsters of the Movies magazine, or indeed any of our other high-quality printed titles, please send us your details, listing which publications you're interested in, via our contact form.
Be a part of the most important thing to happen in the world of horror film history for decades – join the Classic Monsters revolution!
Would you like to advertise in Classic Monsters magazine?
Classic Monsters of the Movies can get your message out to a dedicated army of up to 30,000 readers with every issue. For more details, get in touch through our contact form, or see our ratecard below:
Full page – £500
Half page – £275
Quarter page – £155
Eighth page – £85
Series discount available.
All prices are subject to vat at the prevailing country rate.
All ads are in full colour (unless required otherwise). Artwork specifications provided on request, or we can create your ad for you at no extra cost.
Advertisement contents are subject to approval.